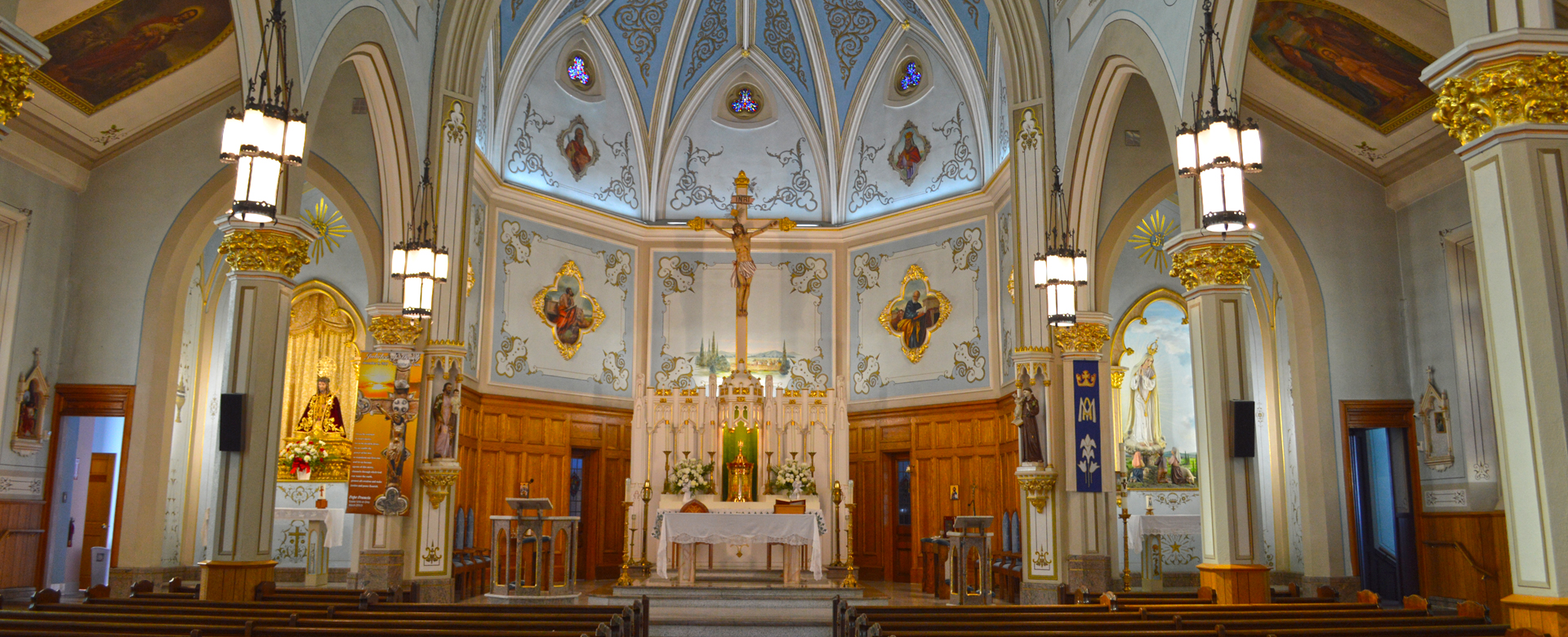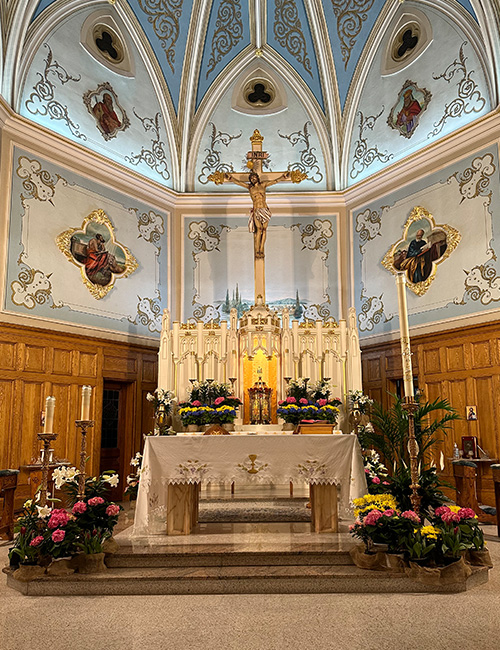 Welcome to the Our Lady of the Rosary Website!
Announcements
DAY OF PORTUGAL
The "Day of Portugal" will be celebrated on Saturday, June 10th and Sunday, June 11th in the city of Providence. Our parish will be represented by the men and women at the 'Malassada' booth!  All are welcome to attend.
FEAST OF THE SACRED HEART OF JESUS
Friday, June 16th is the Feast of the Sacred Heart of Jesus. The Mass will be celebrated at 6:00 PM, followed by the Consecration to the Sacred Heart and Benediction of the Blessed Sacrament.
ANNUAL PARISH FEAST
This year, our annual parish Feast in honor of Our Lady of the Rosary and Santo Cristo will be celebrated on August 11th – 13th. If you would like to volunteer to be a part of the Feast, please call the Feast President, Luís Santos (401) 440-8443 or the Feast Vice-President, Victor Régino (401) 403-1792.
PARISH TRIP TO ITALY IN 2024
We are planning a parish trip to Italy and the Amalfi Coast from September 15-24, 2024.  The trip will include a tour of the city of Rome; the Wednesday audience with Pope Francis; a tour of the Vatican museums and the Sistine Chapel; a visit to the monastery of Montecasino; and various sites on the Amalfi coast, including Positano, Sorrento, and the ruins of Pompeii.  The cost of the trip is $5,328.00 per person. For more information, please contact the travel agent, Michael Medeiros (508) 310-3130.
DIA DO PORTUGAL
No Sábado, dia 10 de junho e no Domingo, 11 de junho, a cidade de Providence celebrará o "Dia de Portugal." Temos voluntários da nossa paróquia com uma barraca para vender as nossas Malassadas.  Todos são bem-vindos.
FESTA DO SAGRADO CORAÇÃO DE JESUS
Sexta-feira, dia 16 de junho,  é a Festa do Sagrado Coração de Jesus.  A Missa será celebrada na nossa igreja às 6:00 da tarde.  Depois da Missa, haverá o Acto da Consagração ao Sagrado Coração de Jesus e a Bênção do Santíssimo Sacramento.
FESTA ANUAL
Este ano, a nossa Festa anual em honra de Nossa Senhora do Rosário e Senhor Santo Cristo dos Milagres será celebrada nos dias 11, 12, e 13 de agosto. Se alguém queria ser um voluntário para a Festa, chame o Presidente da Festa, Sr. Luís Santos (401) 440-8443 ou o Vice-Presidente, Sr. Victor Régino (401) 403-1792.
PASSEIO PARA A ITÁLIA EM 2024
Estamos organizando um passeio para à Itália nos dias 15 até 24 de Setembro de 2024.  Visitaremos a cidade de Roma; uma audiência com Papa Francisco, os museus do  vaticano e a capela Sistina; uma visita a mosteiro em Montecassino, e vários sítios na Costa Amalfi, incluindo Positano, Sorrento, e as ruínas de Pompeii.  O preço é $5,328.00 por pessoa. Para mais informação, chame para o agente de viagens, Sr. Miguel Medeiros (508) 310-3130.
English Mass Schedule
Saturday Evening:  5:00 pm
Sunday:  8:45 am
Holy Day:  6:00 pm
HORARIO DE MISSAS EM PORTUGUES
Domingo:  7:00 am & 11:30 am
Dia Santo:  6:00 pm
Missa Diaria  5:00 pm