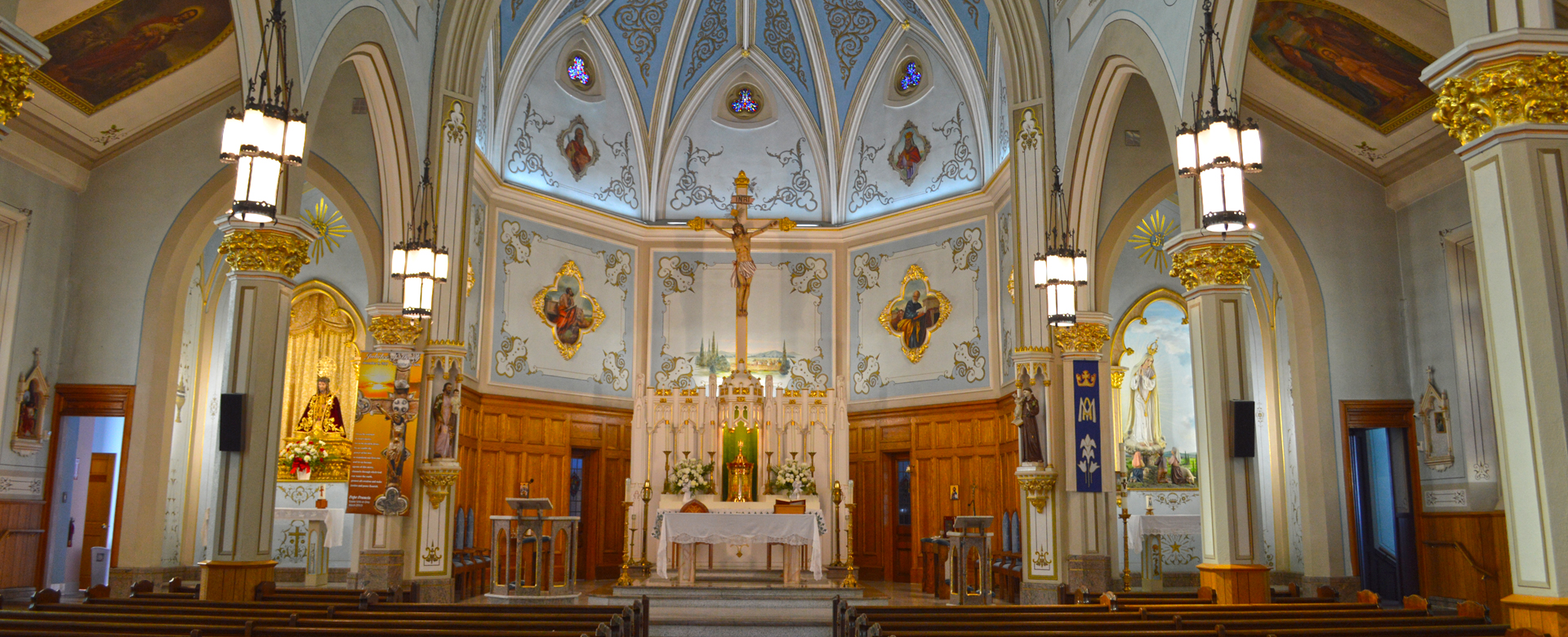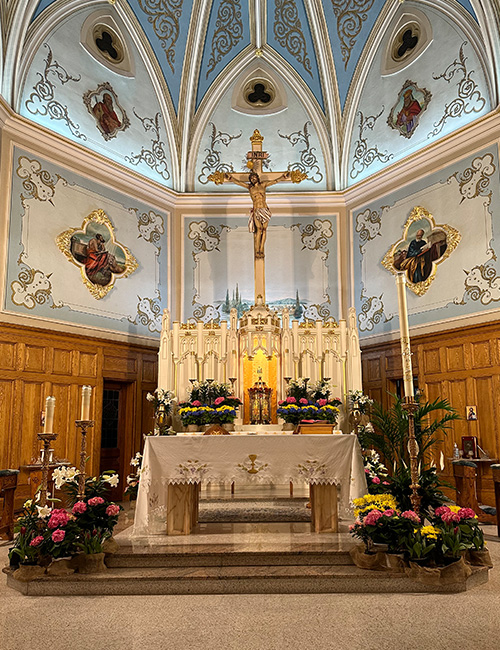 Welcome to the Our Lady of the Rosary Website!
Announcements
FEAST OF THE IMMACULATE CONCEPTION
Friday, December 8th is feast of the Immaculate Conception of the Virgin Mary; it is a holy day of obligation.  Under this title, Mary is the patroness of the United States and of Portugal. Mass will be offered in the church at 6:00 PM.
CHRISTMAS TREE LIGHTING
Saturday, December 9th, we will host the Fifth Annual Fox Point Community Christmas Tree lighting following the 5:00 PM Mass. The tree is located in front of the rectory. Santa will be here, too! Following the tree lighting, all are invited to the Portuguese American Social Club at 32 Sheldon Street for refreshments and a cash bar.    
 The rain date is Saturday, December 16th.
CCD CHRISTMAS CELEBRATIONS
On Sunday, December 17th, there will be a Christmas celebration for all the children in the CCD program beginning with the 8:45 AM Mass. Following the Mass, there will be a Show in the church hall as well as a visit from Santa Claus.  Parents are encouraged to come to the Mass and the Show with their children.
CHOIR AND BAND CONCERT
On Sunday, December 17th at 3:00 PM, we will have a concert by our parish Choir and the Holy Rosary Band in our church. The concert will feature selections of religious and Christmas music.  Following the concert, there will be refreshments in the church hall. Donations of pastry will be gratefully accepted.  All are welcome to attend the concert.
PARISH TRIP TO ITALY IN 2024
We are planning a parish trip to Italy and the Amalfi Coast from September 15-24, 2024.  The trip will include a tour of the city of Rome; the Wednesday audience with Pope Francis; a tour of the Vatican museums and the Sistine Chapel; a visit to the monastery of Montecasino; and various sites on the Amalfi coast, including Positano, Sorrento, and the ruins of Pompeii.  The cost of the trip is $5,328.00 per person. For more information, please contact the travel agent, Michael Medeiros (508) 310-3130.
FESTA DA IMACULADA CONCEIÇÃO
Sexta-feira, dia 8 de Dezembro,  é a festa da Imaculada Conceição da Virgem Maria; é um dia da guarda. Sob este titulo, a Virgem Maria é a padroeira dos Estados Unidos e de Portugal. A Missa será celebrada na nossa igreja às 6:00 da tarde.
ILUMINAÇÃO DA AVORE DE NATAL
No Sábado, o dia 9 de Dezembro, a comunidade de Fox Point haverá a iluminação da arvore de Natal em frente de reitoria depois da Missa das 5:00 da tarde.  O Pai Natal estará connosco também!  Depois da iluminação, todos são convidados ao Portuguese American Social Club no 32 Sheldon Street para alguns refrescos.  Todos são convidados. 
Em caso da mau tempo, a iluminação será no Sábado,  dia 16 de Dezembro.
CELEBRAÇÃO DO NATAL PARA AS CRIANÇAS
No Domingo, dia 17 de Dezembro, haverá uma celebração especial do Natal para todas as crianças da Catequese. Começando com a Missa às 8:45 da manhã. Depois da Missa, haverá o espectáculo no nosso salão paroquial, teremos a visita do Pai Natal. Os pais são convidados a participar na Missa e no espectáculo com os seus filhos.
CONCERTO PELO NOSSO CÔRO E PELA BANDA
No Domingo, dia 17 de Dezembro, vai realizar-se um concerto pelo nosso côro paroquial e pela Banda de Nossa Senhora do Rosário às 3:00 da tarde na nossa igreja. Será executada musica religiosa e do Natal.  Depois do concerto, haverá um convívio no nosso salão paroquial. Donativos de pastelarias serão apreciadas. O concerto será uma boa oportunidade de apreciarmos os talentos dos membros do nosso Côro e da Banda.  Todos são bem-vindos.
PASSEIO PARA A ITÁLIA EM 2024
Estamos organizando um passeio para à Itália nos dias 15 até 24 de Setembro de 2024.  Visitaremos a cidade de Roma; uma audiência com Papa Francisco, os museus do  vaticano e a capela Sistina; uma visita a mosteiro em Montecassino, e vários sítios na Costa Amalfi, incluindo Positano, Sorrento, e as ruínas de Pompeii.  O preço é $5,328.00 por pessoa. Para mais informação, chame para o agente de viagens, Sr. Miguel Medeiros (508) 310-3130.
English Mass Schedule
Saturday Evening:  5:00 pm
Sunday:  8:45 am
Holy Day:  6:00 pm
HORARIO DE MISSAS EM PORTUGUES
Domingo:  7:00 am & 11:30 am
Dia Santo:  6:00 pm
Missa Diaria  5:00 pm